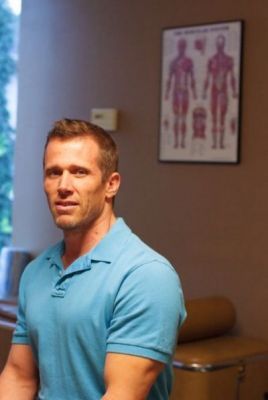 The Doctor
Dr. Matthew Fisher, D.C.
Doctor of Chiropractic



A little bit about myself………

I was born in Sacramento California and spent most of my life living in the Sacramento Valley. I graduated from Lincoln High School in 1988 and less than a year later enlisted in the United States Air Force. Here I spent four years as an Aerospace Physiology Technician at Peterson Air Force Base in Colorado Springs. As I reached the end of my tour in the Air Force I contemplated what I would do with the rest of my life. I knew that I wanted be in healthcare, I just wasn't sure what field. Fortunately both my parents had spent quality time under chiropractic care that had impacted there lives greatly. After talking with them in depth and doing some research of my own I realized that chiropractic was what I wanted to do. It was hands on natural healing, with an emphasis in correction of spinal biomechanics.

I enrolled in Life West Chiropractic College in October 1995 and spent the next four years of my life immersed in the education process. I graduated in June 1999 near the top of my class , cum laude and moved back to Sacramento to begin the rest of and most stressful part of my education " Private Practice". I promptly started my private practice in October of 1999. My practice grew quickly and I was thoroughly enjoying everything about treating patients and living the chiropractic lifestyle. But, an interesting thing happened in 2005, as I was introduced to Mixed Martial Arts super star Urijah Faber. He and I hit it off and soon were talking about opening Sacramento's first MMA gym. That vision became a reality in October 2006 when we opened the doors to Ultimate Fitness Mixed Martial Arts Training Center. I quickly found out it was to difficult to run two distinctly different businesses from two separate locations, so I moved Fisher Chiropractic into Ultimate Fitness and it was a perfect match. The business meshed so easily with the professional athletes and members in the gym all desperately in need of chiropractic care.

I feel it is important to mention that the practice of chiropractic is not purely an academic endeavor. One must also poses the motor skills and dexterity to perform manual manipulative medicine efficaciously, as well as harbor the intent and compassion to serve one's patients with healing intentions. I do my absolute best to demonstrate these traits on each and every patient encounter.

In my private life I enjoy spending time with my wife and two dogs. My hobbies include Brazilian Jiu Jitsu; the gentle art and anything to with the outdoors, especially fishing.

Thank you for taking the time to read a brief synopsis of my life. I look forward to meeting you.

Sincerely,

Matthew Fisher D.C.